AGELOS TRAVEL OFFICE
Our office is located centrally in Argostoli, Panagi Vinieratou 3 Street - near National Bank of Greece
Our staff is always available to assist you and give you essential information to optimise your stay at Kefalonia and other Ionian Islands that are included in your journey.
Feel free to contact us or visit our office!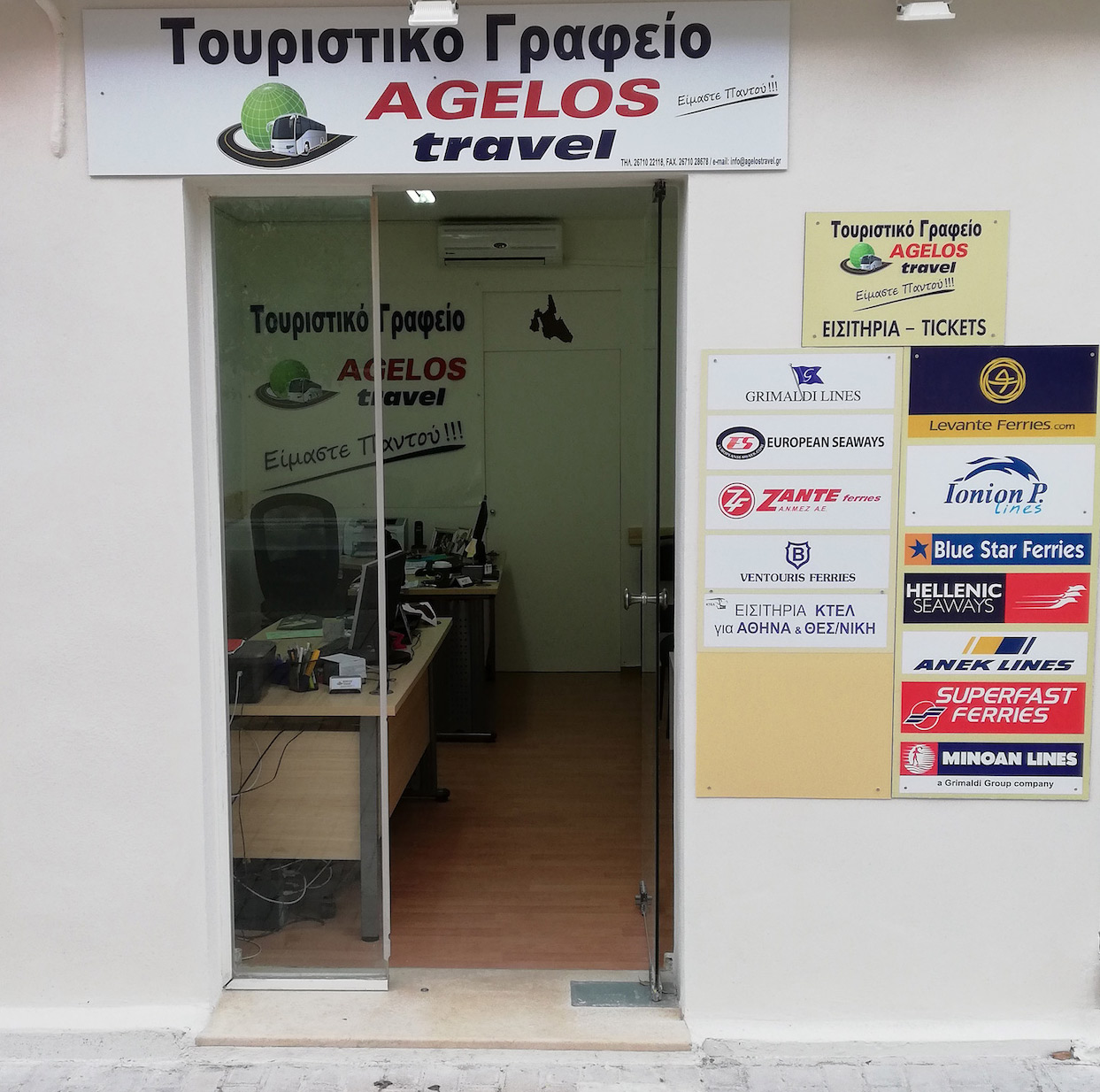 GOT A QUESTION?
Whatever you need, please don't hesitate to contact us.